Weldricks
Everything we do is about improving your access to healthcare.
See a doctor the 21st century way.
What we offer
Working in partnership, Weldricks and Q doctor make it easy for you to have a secure online video consultation with a doctor straight away. Getting the treatment you need has never been simpler.
Q doctor is a doctor-founded digital healthcare company, helping thousands of patients access first-class personalised clinical care. Whether you're at work or at home, you can have access to a doctor when you need it.
You can choose to either buy a one off consultation, sign up to a plan or, if your surgery is also signed up to use Q doctor, you can see a Q doctor as an NHS patient.
See a doctor
Simple and secure video consultations with doctors.
Prescriptions
Medication delivered to your home.
Fit Notes & Private Referrals
Our doctors can provide fit notes and private referrals.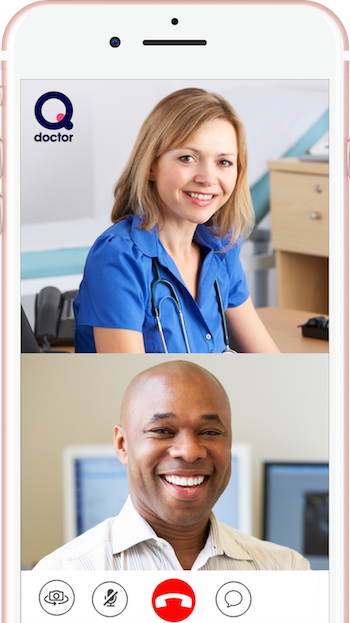 Book an appointment
To book an appointment, simply select Sign Up if you're a new Q doctor patient or Login if you already have a Q doctor account.*
New sign ups will need photo ID (passport, driving licence or ID card) and be able to verify your account with your email address.
Then simply choose "Book Appointment" to choose your appointment slot.
*Please note this Sign up/ log in process is separate from the Weldricks website sign up process.
Consult with a doctor
You will see a fully qualified GP over a secure video connection - all communications are strictly private and confidential. If you are prescribed any medication you can choose your preferred speed of delivery, nationwide.
You will get an email or app notification when your appointment is about to start and will be emailed a summary of your consultation once it has ended.

Feel better, quicker
You can access the Weldricks Q doctor service on your iPhone or iPad - download the app and be sure to enter the following code 'weldricks' at signup.


Keep in touch
Q doctor, 1st Floor, South Bank Central
30 Stamford Street, London, SE1 9LQ
United Kingdom